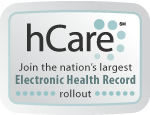 Thank you for your interest in Kendall Regional Medical Center. We hope you will find our application process easy to use. However, should you need assistance, please feel free come to the Human Resources Department at our hospital. Someone will be happy to help you complete an application.
What's New
South Florida Trauma Services
Behavioral Health Unit
New 48 Bed Ortho Floor
NICU Level II
In-Patient Pediatric Unit
Hot Jobs!