For us, it's all about people.
At Kendall Regional Medical Center, you'll find that caring extends to both our patients and our people.
We are committed to each other because when we join together, our patients are cared for in the safest and most compassionate way. Are you looking for an employer with many different career options and a people-focused culture? You've come to the right place.
Special Promotion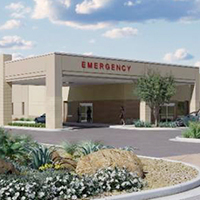 Join the New Freestanding Doral ER
We are opening a brand new Freestanding Emergency Room West of Miami. Picture clinical excellence and meaningful work in a state-of-the-art environment. A $5,000 sign-on bonus paid up front is available for Registered Nurses with over 3 years of ER experience! We're building a team that's raising the bar. Come be a part of this exciting growth!
Connect with Our Recruiter
Join Our Trauma Network
Life can change in an instant, and with the unpredictability of a life-threatening trauma, instantaneous healthcare decisions must be made. For the same reason our patients choose us, our employees choose to grow their careers at our trauma centers—above all else, we are dedicated to the care and improvement of human life. We're hiring for our trauma centers.
Employee Benefits
We focus on keeping benefits fair, smart and competitive with a full package of rewards that support your health, life, career and future.
Cardiovascular Careers
No one offers more options, more opportunities, or more potential than HCA East Florida. We're committed to doing more for our Cardiovascular patients. That's why we're offering more to our Cardiovascular nurses. It's all happening here. And you can be a part of it.
Frequently Asked Questions