Emergency Medicine Residency Program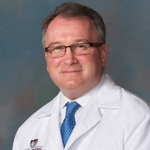 Welcome to the Kendall Regional Medical Center Emergency Medicine Residency webpage. Our program is dedicated to providing an outstanding training environment while ensuring resident wellness and a strong and varied clinical experience. We are proud of our residents and for what our program has to offer. The Kendall Regional Medical Center Emergency Medicine Residency, though its strong partnership with Florida International University Herbert Wertheim College of Medicine, offers 12 residents each year a truly exceptional educational experience.
The opportunity to work closely with our dedicated and talented emergency medicine faculty in an environment with greater than 90,000 emergency department visits per year offers each resident an exceptional clinical experience. Our comprehensive and strong didactic and simulation-based curriculum is focused on providing all emergency medicine residents with an unparalleled education.
Whether you want to become a superb emergency medicine physician focused on a career in private practice, want to pursue fellowship training after completion of residency or you want to become a physician scientist, we can help you achieve your goal.
Through our mentorship and track program we will help you identify your interests, enhance your skills and help you create the opportunities for your success!
Thank you and we look forward to the chance to meet you!
Sincerely,
Kevin C. King, MD, MS, FACEP
Program Director
For additional information, please email us at KRMC.EMResidency@HCAhealthcare.com.