Summer is the time for get-togethers with friends and family, outdoor activities and holiday celebrations. The burn professionals at The Burn Center at Kendall Regional Medical Center warn that there are increased risks of burns associated with the 4th of July holiday. There are no 'safe' fireworks. Burns from sparklers are just as common as burns from larger fireworks and should be used with adult supervision. Fireworks should only be handled by adults. Let children enjoy the show, not be part of it. Follow the tips below to keep you and your family safe!
4th of July Safety
The bombs bursting in air aren't the ones Dr. Haaris Mir worries about this Independence Day.
He's much more concerned with the ones that explode closer to earth. In Florida, that means sparklers and a handful of other small items, which are the only fireworks allowed under state law.
"I can't stress enough the importance of using extreme caution when you are around fireworks of any kind," said Dr. Mir, the Medical Director of the Burn & Reconstructive Centers of Florida at Kendall Regional Medical Center in Miami, FL. "In fact, I'd recommend leaving fireworks to the experts. That way you get the show without the danger."
However, if you do decide to light your own sparklers, there are a few safety precautions to keep in mind:
Designate someone to light the fireworks, someone to make sure the area is safe and someone else to clean up
Ensure a fire extinguisher, hose or bucket or water is nearby
Make sure the person lighting the sparklers is not wearing loose clothing that could ignite, and follows all directions on the fireworks label
Never use sparklers of any kind indoors
Light sparklers one at a time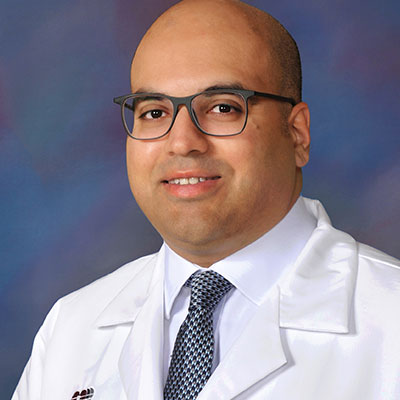 Plastic Surgeon
Burn and Reconstructive Centers of Florida
Another annual summer risk is sunburns. To avoid getting a potentially severe sunburn, Dr. Mir recommends using sunscreen with at least a SPF of 35, and reapplying the sunscreen every 30 minutes. This is especially important for children and older adults whose skin may be thinner and burn more quickly than a younger adult.
"It is also important to reapply sunscreen after you have been in the water, just to ensure it hasn't been accidentally washed off," Dr. Mir said.
Residents should also take precaution if they are planning to use a grill during the Fourth of July holiday. It starts before the grill is even lit, Dr. Mir said. Keeping the grill at least 10 feet away from buildings or anything else that could catch fire is a good start. When you are ready to light the grill, make sure to keep the lid open, and never, ever use gasoline to help fuel the fire.
Use utensils with long handles to stay clear of the fire
Keep lighter fluid container away from grill.
Utility/Barbeque lighters are not safe for children and should not be left outdoors where the elements may weaken or damage the plastic.
Always follow manufacturers' instructions when operating a grill.
Replace nicked or scratched connectors.
Always turn on utility light before you turn on gas or propane.
Never use a match to check for leaks.
Keep gas hoses as far away from grease and hot surfaces as possible.
"Once you finish grilling, make sure to cut off the propane or properly dispose of hot coals," Dr. Mir said. "For coals, you should douse them in water, stir them well, and douse again. We see burns every year where someone stepped on a hot coal they thought had been extinguished."
For more information about The Burn Center, call (305) 222-2200