---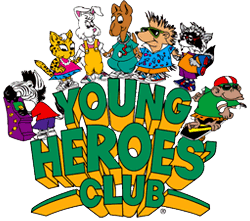 Our Young Heroes' Club® is a fun program full of activities designed for children up to age 10.
Just follow the links to learn more about it, meet cool friends, play games and have a great time.
While you're here, be sure to sign up and join the club so we can send you your very own Young Heroes' Club® Membership Kit. It's full of neat things that you'll enjoy!